LoveHandle Design Club was born out of our LOVE for arts and has been manifested into an ongoing collaboration with the art & design community to highlight amazing designers through their creation of custom LoveHandle collections. A portion of proceeds from each collection go directly to support the creating artist.
Support each artist by shopping and sharing their limited-edition LoveHandle collection.
FEATURED ARTISTS
Sarah Ossitt
Sarah Ossitt is the owner and designer of Sazerelli Designs, based in Sydney, Australia. Her designs are fun and modern, and reflect her love of all things colourful.
Sarah has been brought up surrounded by fabric, and has always loved crafting and creating. She has her own range of greeting cards, and her designs can be found on fabric, kitchenware and home décor.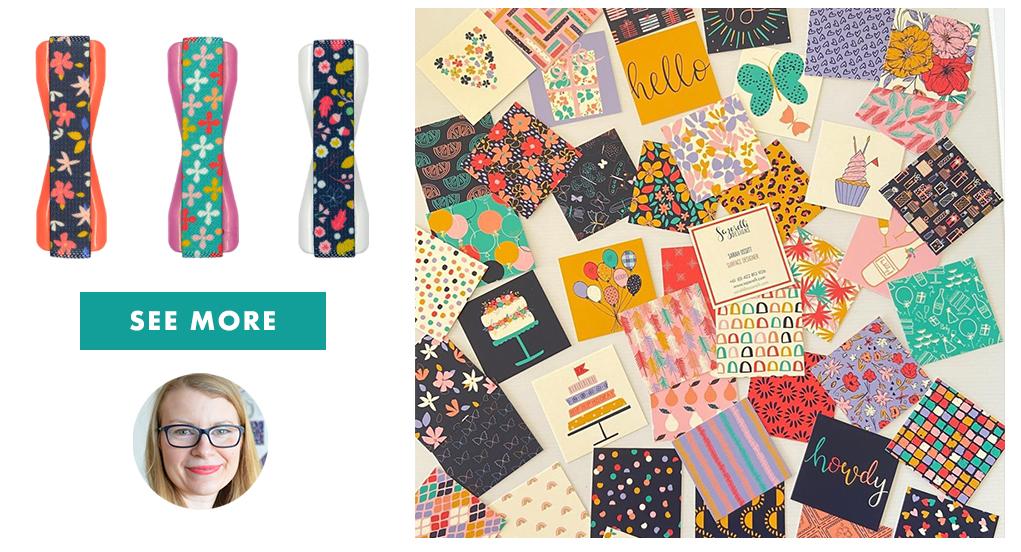 Lou Wackes
Lou is a popular freelance artist and owner of the acclaimed Messy Heart Studio, where she creates everything from large abstract floral murals to art inspired sling bags. 
She specializes in personalized gallery wall art including hand drawn watercolor landmark prints and custom illustrations. Lou is a fan favorite with the locals as she brings their hometown landmarks to life on paper through her beautiful illustrations.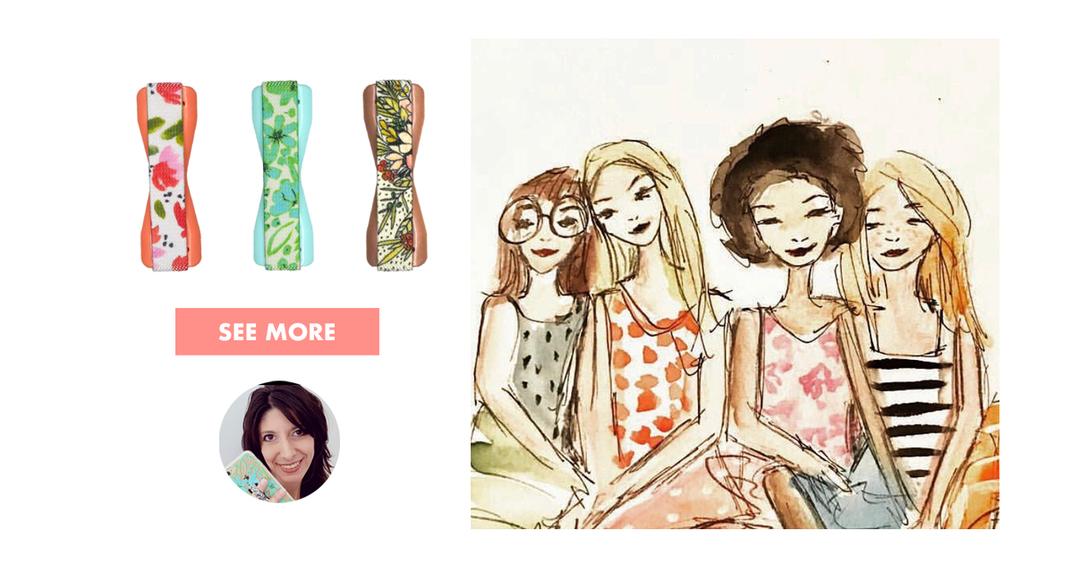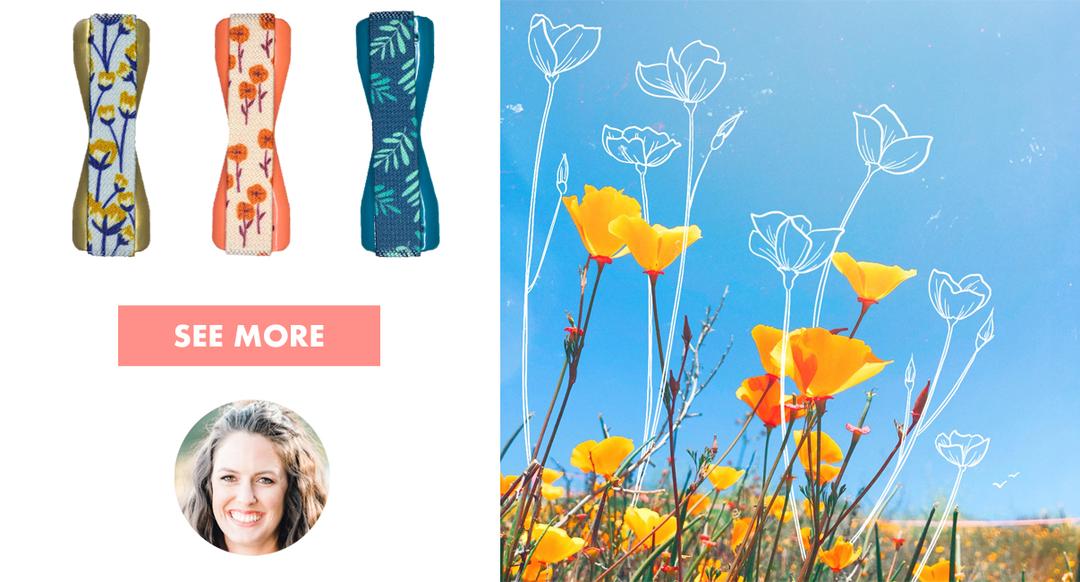 Peggy Dean
Peggy is a nationally recognized freelance artist, best-selling author and award-winning educator. She is the founder of The Pigeon Letters—a platform to inspire and provide resources to anyone with a passion to create.
Peggy's art features bright and vivid designs full of an abundance of color and flowers, inspired by the nature around us. She lives and works in Portland, OR with her wife and two fur babies.

Alli Koch
Alli is the hands and heart behind Alli K Design. She has created a name for herself using her unique drawing style and staple black and white color palette. As a visual artist and illustrator, Alli is on a mission to inspire others to create beautiful things; This has led her to publishing two books, "How to Draw Modern Florals" and "Florals by Hand", as well as recording a weekly podcast with her dad called "Breakfast with Sis." When she is not out painting murals, you can find Alli in her studio drinking sweet tea.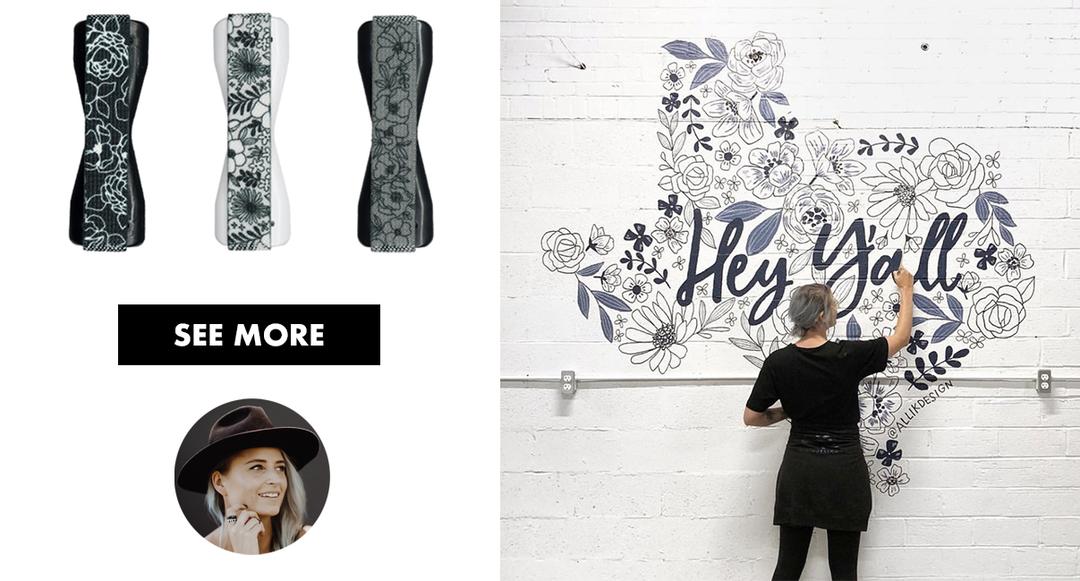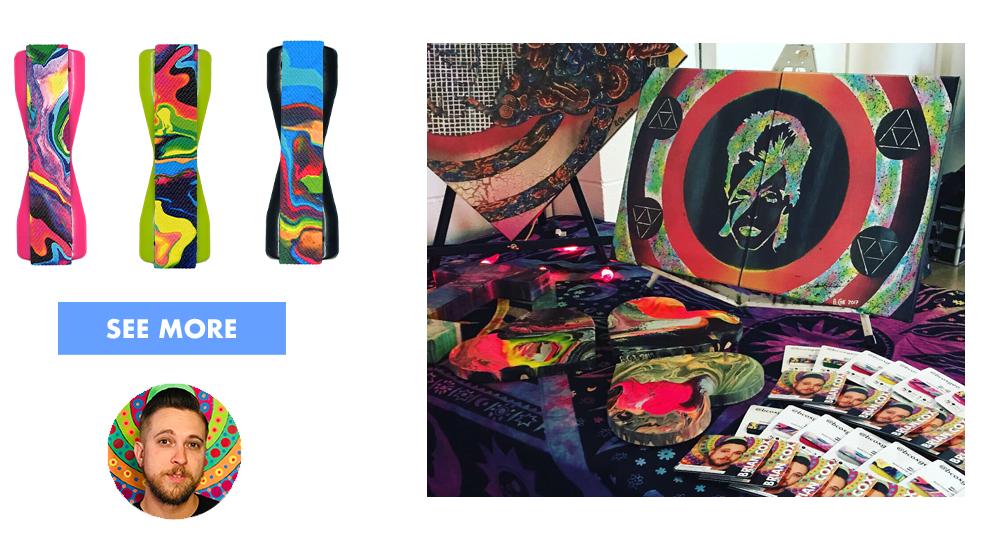 Brian Cox
Brian is an educator in North Houston where he teaches junior high math awhile also his spare time is spent teaching a master class in pour art.
Brian says  this about art: "Anyone can do it and make it uniquely their own. This is an all-inclusive, therapeutic activity; I love that about art."