The Arthritis Foundation is boldly pursuing a cure for America's #1 cause of disability while championing the fight to conquer arthritis with life-changing science, resources, advocacy and community connections. There are more than 54 million Americans including 300,000 children living with a form of arthritis. The Arthritis Foundation empowers people to live their best life through a powerful network of support. Learn more at www.arthritis.org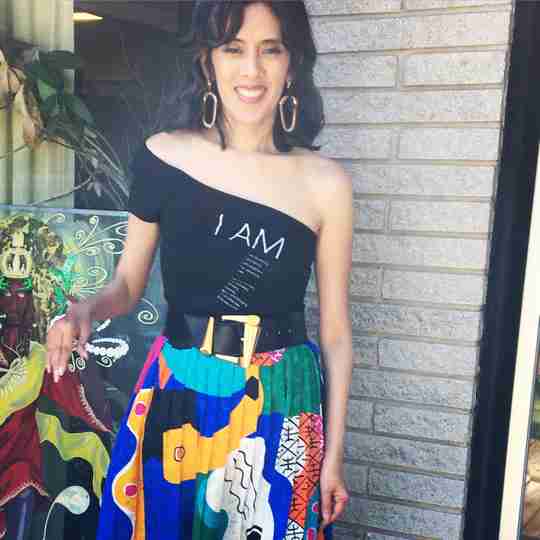 I AM Jennifer Dawn Gabiola. Through my business, Dawning Soul, I help introverted leaders own their quiet voice and fierce power to build brands that make a big impact. I love supporting my clients through heart-centered strategy, exquisite design and soulful personal presence & style.
My journey to become the woman and leader I AM today was all divinely guided. Over 20 years ago, I lost my successful 12-year career as a Design Director and was diagnosed with Rheumatoid Arthritis. At this major crossroad in my life, I knew I had to surrender and take a leap of faith to save my life. In my quiet time, I heard God say to put my personal poetry on t-shirts. It didn't make sense to my ego, but I went for it because I had nothing to lose. And so my entrepreneurial journey began. I did not have a master plan. My journey has all been organic. One faithful step forward at a time. My business continued to grow and evolve. Everything came full circle to where I AM today using all my passions for branding, marketing, design, style and personal empowerment to help introverted leaders to make their big impact.
I am so honored for this feature and for the opportunity to design a custom LoveHandle to support the Arthritis Foundation. The meaning behind my design is that there is always light within darkness. And that by owning your power, you can overcome anything. My I AM poem is meant to inspire people with arthritis to know that this disease does not define them and that they have the power to live their lives to the full. My hope is that by sharing my story, you are encouraged because I AM a living testimony to this truth.
Would love to connect:
IG: @dawningsoul